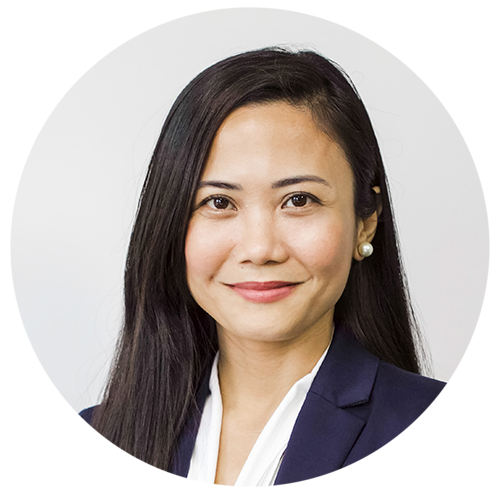 Originally from the sun-kissed Philippines, she ventured to the equally radiant city of Dubai in 2006 and has worked for the Dubai International Financial Centre Authority (DIFC), the leading financial centre in the region, a private investment company, and in one of the top global pharmaceutical companies, which gave her enough exposure and experience in the areas of operations, administration and quality assurance. 
 
In her capacity as Head of Operations and Administration, Gina is responsible for a diverse set of functions that are key to the smooth functioning and growth of Rosemont Partners. These include stakeholder engagement, overseeing the incorporation process for new clients, maintaining client relationships, and managing company renewals.
 
Gina is a dedicated learner and has pursued additional educational opportunities to enhance her knowledge and skills. Along with her bachelor's degree, she holds a diploma in Governance, Risk, and Compliance from the International Compliance Association and has recently completed the Company Secretarial and Share Registration Practice course by The Chartered Governance Institute UK & Ireland.
 
She is a true Renaissance woman. Outside of work, her curiosity and insightful nature drive her to explore the world around her, with a passion for culture and knowledge. Museums are a favourite destination, where she can indulge her inquisitiveness and expand her horizons. Gina is also dedicated to her loved ones, carving out special moments to spend with family and friends. And when it's time to unwind, you can find her lost in a good book, immersing herself in captivating stories.