About Freezone Companies
The United Arab Emirates has over 40+ Freezones to choose from, each offering a variety of advantages, from 50-Years tax exemptions to dual licensing options. 
The Freezone in an International concept, which was launched in the UAE for foreign investors who wish to secure and obtain 100% ownership of their businesses, whilst claiming benefits such as zero taxation, granting 100% repatriation of profit and obtaining UAE Residency visas. Investors have many different Freezone options to choose from which can be quite overwhelming at times to navigate which one is best suited for you and your business.  Rosemont Partners have created a bespoke model to conduct a market entry analysis for you, ensuring that your business has the opportunity to expand and grow when and where it needs must.
Freezone companies can be incorporated under three (3) different legal forms.
Freezone Establishment (FZE)
A Freezone Establishment is a company which has one (1) single shareholder (an individual or a corporate entity).
Freezone Company (FZC)
A Freezone Company is a Limited Liability Company (LLC), which generally needs minimum two (2) shareholders.
Branch/ Representative Office
An extension of a parent company, whether registered in an existing UAE Freezone or internationally. The liability ultimately falls on the parent company.
A Freezone is often confused with Offshore entities. Although there are some similarities, they do differ in terms of their abilities to function locally and internationally.
What are the benefits of a Freezone company?
100% Foreign ownership

100% Tax free – 5% VAT applicable on certain Zones

100% repatriation of profits and investments

UAE Residency Visas are valid for 3-Years

Ability to hire staff

Ability to sponsor family members – spouse & children

Freezone company can open a local UAE bank account

Ability to combine Trading and Services activities under one Trade Licence

No customs duties levied on import and exports

Alternative desk and office options for SMEs

A Tax Residency Certificate can be applied for
How to choose which Freezone is most suitable?
When choosing the right Freezone, your business activity and desk/ or office space requirements, will determine which Freezone is best suited for you. 
The main Freezones to choose from, inclusive of their primary activities are the following: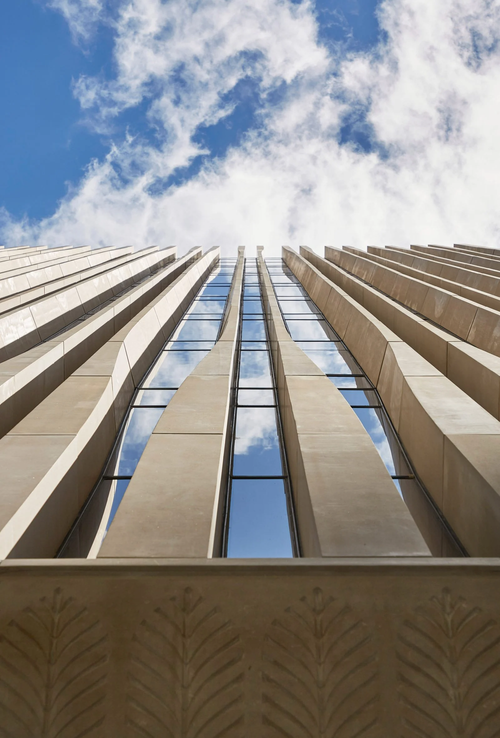 Dubai Airport Freezone (DAFZA) – Offering a variety of trading activities, DAFZA is a great option for companies that are planning to import and export. Warehousing and Office space can be availed of. 
Dubai Multi Commodities Centre (DMCC) – Offers a wider variety of office spaces, business hubs and residential areas to live in. The primary activities are focused on Commodities Trade and Exchanges, among hundreds of other activities
Dubai International Financial Centre (DIFC) – One of the few Freezones which is Governed by UK Common & Welsh Law. Highly recognised for his spectacular infrastructure located in the heart of Dubai Activities are primarily focused on financial services and legal.
Dubai Silicon Oasis (DSO) – Equipped with state-of-the-art facilities, DSO boasts a world class infrastructure for foreign investors who specialise in technology services and trading of goods.
Dubai World Central (DWC) – Near Al Maktoum Airport, this Freezone offers a variety of Trading, Manufacturing and Logistics activities 
Jebel Ali Free Zone (JAFZA) – Considered as the oldest Freezone in the UAE. JAFZA offers a variety of logistics related activities – alongside other trading and professional services. Warehousing and Commercial Office Space can be availed of.
Fujairah Creative City (FCC) – Next to the Port, Fujairah Freezone offers investors a diverse number of advantages – choosing from import and export activities, to consultancy and marketing related activities.
International Freezone Authority (IFZA) – Strategically located by EXPO 2020, providing e-commerce, media, marketing and trading activities.
Shams Media City (SMC) – Media, Design and other Trading activities, allowing a combination of related or unrelated business activities.
How can Rosemont Partners help?
Rosemont Partners has a dedicated team with over 40-Years' experience to guide and advise entrepreneurs and foreign investors with the need-to-know information when choosing the right freezone for your business. 
Our back-office support will alleviate the post- licence concerns, providing you with a dedicated team to manage your visa processing for you and your staff, as well as accountancy and compliance support. Rosemont Partners can prepare a bespoke secretarial support package, set out to manage and update your company with the relevant Authorities to maintain the licence as per UAE rules and regulations – allowing you to focus on what you came here to do, growing your business.