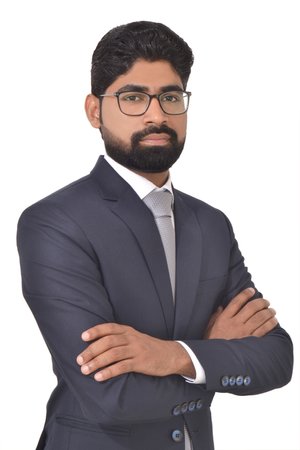 Originally from Pakistan, Arslan is an accomplished accountant with a diverse background in accounts and finance, who holds an MBA in Accounting & Finance from University of the Punjab. Arslan's primary responsibility is to manage the internal accounts, ensuring the precise recording and reporting of all financial transactions. With his prior experience working in an audit firm and as an accountant for another company, Arslan possesses extensive knowledge and expertise in the accounting domain.
 
Aside from his professional work, Arslan is an enthusiastic cricketer and book lover, spending his free time to reading books on finance and business and watching documentaries on Netflix. Arslan's passion for cricket has honed his teamwork abilities, which he applies to his accounting work 🏏
 
We are fortunate to have Arslan as part of our team, and we believe that his proficiency, experience, and personal interests make him a valuable asset to our company.